GO 100% GREEN AND SUSTANABLE




NO MORE CHEMICALS
ALPHA ultrasound system save lots of money and maintenance for all type of industry who use water in their productions- wherever needed.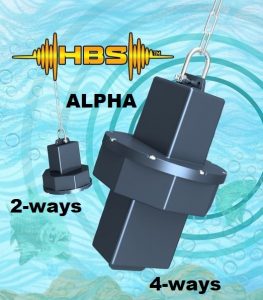 Rent-to-buy
                                                                                  Alpha 2-ways RENT from $220 per month + GST                 
                                                                                  Alpha 4-ways RENT from $362 per month + GST
Some of our satisfied customers
 
ALPHA ultrasound system prevent the sidewall of microscopic organisms such as bio-film, sponge, algae and bacteria in water tanks and prevent biofilm, algae growth and mussels grow in water pipes and heat exchanger. 100% environmentally friendly. Huge money saver, no maintenance and ONE time investment.



ALPHA emit sound waves to create an environment of critical structural resonance. The resonance causes a very unique environment in the immediate vicinity as it can critically vibrate internal parts of green algae and diatoms causing them to internally tear apart preventing proper fluid flow.  In blue-green algae, this effect causes gas vesicle tubes to break causing loss of buoyancy and they sink out of light. The resonance also causes bacteria to avoid colonization because it is similar to water turbulence, a condition they avoid in nature. This helps to keep the walls clean. The prevention of the initial bacterial growth eliminates the attachment of algae, barnacles, and other crustaceans
Water reservoir and water tanks
Algae cause major economic damage in water tanks, water reservoirs for greenhouses, tree nurseries and plant breeders.
The algae have a positive effect on the water quality, reduce the light irradiation as they colonize glass surfaces, pollute or clog filters.


ALPHA clean tubes and heat exchangers

Some of our satisfied industrial customers:
ALGAEFREE MODEL ALPHA 4-ways SYSTEM 


Glencore Nickel Company in Norway
Published in Nickel News November 2018
This article describe the way ALPHA first killed and then prevent
bacteria, bio film, mussel growth and algae in their water reservoir and 400m water pipes.
All problem solved after few weeks and NO more needs for dangerous chemicals.
On top of that they save AUD $125.000 a year (NOK 800.000) on chemicals 

.
BACTERIA IN COOLING TOWERS, COOLING SYSTEMS, TANKS, DRINK WATER AND PIPES
Effective treatment to control algae and reduce the chance for legionella formation.
Use of ultrasound through water can eliminate up to 95% of the existing bacteria and algae and manage growth, thus reducing or eliminating the need of chemical dosing. Algae-free systems prevent the formation of new algae in both sessile and planktonic form.
Drastically reduced use of chemicals. Ultrasound also improves the reaction between chemicals and re-agents, to better effect, when necessary. When the algae and bacteria are drastically reduced through the use of the ALPHA system, we can drastically reduce, or even eliminate the requirements of chemical dosing.
Drinking water pipes and equipment are also especially exposed to biofilms. For example, biofilm in water can appear in an ordinary air conditioning plant and a chicken house, can become a reservoir for salmonella.
Legionella is a serious bacterial growth that is formed in the course of the water masses, namely when there is a higher CFU/mL level than the industry standard.
Legionella can cause severe health problems in humans when spread through air conditioning and through the use of Ultrasonic technology from ALGAEFREE the risk of legionella can be greatly reduced.
Report from Elkem Solar Norway


ELKEM install ALPHA 4-ways System in sea water reservoir intake June 2017



The problem that ELKEM Solar has been experiencing, is that we have been plagued with a large amount of mussels in the grates and in sea-water pipes, inside the factory. This caused the water temperature in heat exchanges to increase. As result, frequent and costly maintenance control, including regular cleaning of the pipes and grates was required.
Four months after the installation of ALPHA 4-ways.  Visual inspection of the control suction pool (as well as an examination of other components to look at weather) there was a reduction number of mussels.
Maintenance Planning Manager, Gert Ivar Gundersen at Elkem Solar AS, said that after the installation almost no more mussels where present. The few mussels that remained, were already dead, as a result of the Ultrasound system. A noted effect, was a reduction of bio-film and algae on the walls, so the mussels can no longer get access to food.
ELKEM Solar AS provided this ALPHA 4-ways. I am happy to give my approval to be a reference for other businesses that are struggling with the same sea-water and mussel problems that ELKEM Solar AS have had.
Contact person for the references: Maintenance Planning Infrastructure by Elkem Solar AS, Norway is Gert Ivar Gundersen
Mobile phone Norway: + 47 9824 0809
Email: gert.ivar.gundersen@elkem.no

ELKEM Solar is one of the world's leading companies for environmentally responsible production of materials. Its principal products are silicon, silicones, ferrosilicon, foundry alloys, carbon materials and micro silica. Elkem has four business areas and about 6200 employees.


ELKEM Solar has been awarded "Norwegian Climate Business of the year 2017.
The company have been selected the winner of the award due to its groundbreaking and long-term work with the development of a new production method for solar sialic.