GO 100% GREEN AND SUSTAINABLE
NO MORE CHEMICALS


AQUARIUS TECHNOLOGIES TESTING ALPHA ON SPICE PLANTS IN LABRATORY
www.aquariustect.com.au



Pictures ALPHA 2-ways installed the 15.11.2021 in Spice plants at Aquarius Technology Laboratory.
Heavy algae and green plants in waterways under the plants growing in water without soil.




Picture taken 08.12.2021. Result 3 weeks after installation. 

ALPHA 4-ways IN IRRIGATION DAMS

ALPHA 4-ways ultrasound system in the irrigation reservoir is the only way toreplace expensive and dangerous chemicals, and it WORKS! 
Ultrasound reduce odour, avoid algae in irrigation dams, dripper blockage and fouling, bacteria, Bio film, and algae clogging inside
T-tape, Drip-line, water reservoirs,waterways, inside irrigation pipes and blocking irrigation drippers.
         Blockage on T-tape

Bio film and Algae clogging inside T-tape tube and prevent free and full waterflow to VEGETABLE ground. 
The only sustainable and 100% Green solution to solve the problem, is ALPHA 4-ways ultrasound system.

The WINERY industry has the same problem.
The Bio film and Algae from the irrigation dam dripper blockage and clogging inside Drip line.
The only sustainable and 100% Green solution to solve the problem, is ALPHA 4-ways ultrasound system.
PIRRAMIMMA Winery install ALPHA 4-ways and solve all the problems in 3 weeks
Great Installation the way PIRRAMIMMA Vinery find the smart solution
to roll in the transducer (UT)  when cleaning once a month.

The great PIRRAMIMMA Winery, McLaren Vale, South Australia installed ALGAEFREE model ALPHA 4-ways 18. August 2021.
Picture no 1 is taken 23. August .(after 5 days) when ALPHA starts the process to clean up the water.
Picture number 2 is taken after 10 days and shows how ALPHA clogging the algae and working its way through dislodging.
Picture no 3 is taken 6. September show the way ALPHA braking down clogging into smaller algae clumps.
Picture no 4 is taken 9. September show the result with ALPHA 4-ways Ultrasound System 3 weeks after installation.
30.09.21 PIRRAMIMMA GOT AWARD
FOR LEADERSHIP IN ENVORONMENTALEXCELLENCE AWARDFOR VINECOULTURE
FOR THEIR INNOVATIVE APPROACH TO WATER MANAGEMENT,
USE AND INVEST IN ALGAEFREE ULTRASOUND SYSTEM

E-mail from Geoff Johnston
Hi Odde
Subject ; UT update
After only 5 days the UT in the  dam, the water quality improvement is incredible , now the UT is working on the HDPE dam liner Biofilm and the has been a marked visual improvement even since yesterday . The water today looks crystal clear although it's a bit overcast today at the dam which might be helping my observation. I will be interested to have another look when the sun comes through.
Regards
Geoff Johnston
Managing Director/Chief Winemaker B.App.Sc
Date 23. August 2021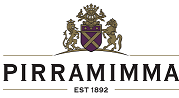 ALGAEFREE MODEL ALPHA 4-ways IN WATER TANKS AND RESERVOIR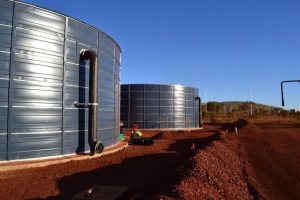 ALPHA 4-ways kills biofilm, bacteria and algae in water tanks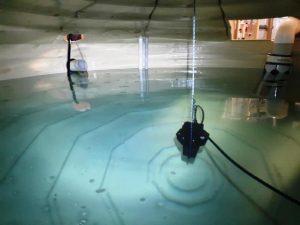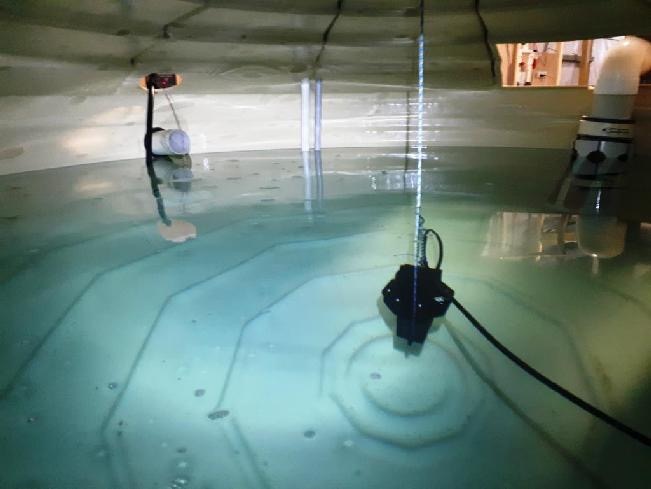 Crystal clear water in 4 weeks
Easy installation…. just plug and play.
240V AC  – 24V DC –  60V DC  –  180V DC Solar System