GO 100% GREEN AND SUSTANABLE
NO MORE CHEMICALS 
ALGAEFREE model MARINA take ultrasonic antifouling to a whole new level!
NOT A SINGLE BARNACLES UNDER THE WHOLE HULL


TEST: Båtens Verden nr. 2-2014.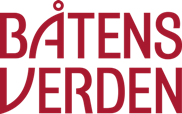 Satisfied boat owner Arve and Jeanette Rosenvinge
BÅTENS VERDEN nr. 2 2014
ALGAEFREE mod. Marine system worked through the winter, and in spring seemed bow thruster as it should – and when we took up the boat after 16 months there was very little fouling again, says Jeanette and Arve Rosenvinge to Boat World.
Our boat has been at sea from the previous season – and on 11 April 2014 the Boat World invited on admission to La-Sa in Oslo to see the result. – Although I was very excited to see the boat for a season only with ALGAEFREE Marine. Both negotiators Glenn Engen at La-Sa Boat and Motor AS and Paal Stensrud at Stensrud Marine and Arve and Jeanette Rosenvinge was however met by 1:38 foot boat without barnacles or weed – and even run and bellows were completely without fouling. Thus, it was only to flush the dirt – and inflict some antifouling waterline aesthetic reasons says Arve Rosenvinge.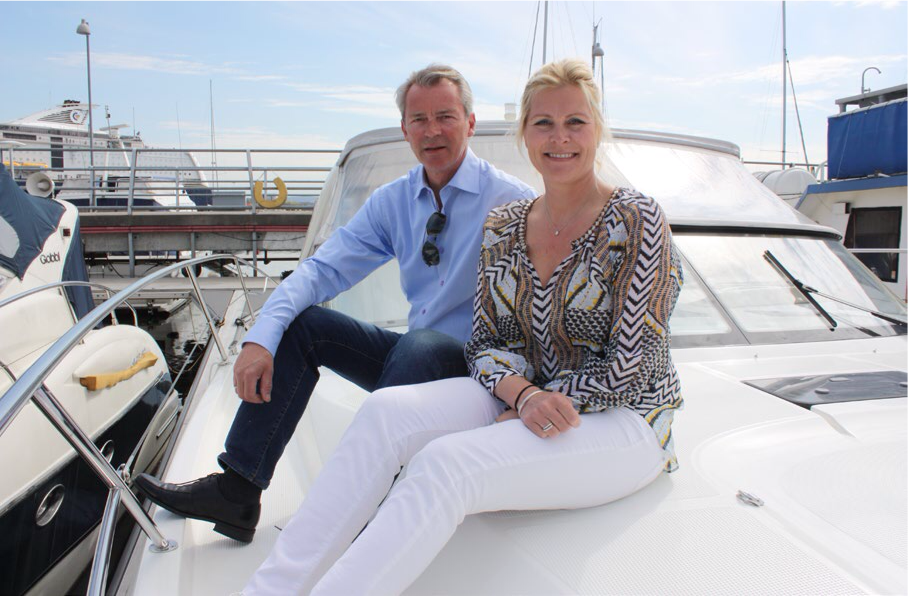 A boat owner who attended wondered if we had made the boat first and flushed it. He thought it was too good to be true, says a satisfied Rolfsen who is importing ALGAEFREE Marine to Norway and exporting ALGAEFREE Marine to the rest of the World.
It grows happily much on the bellows, and much barnacles and mussels here acts as knives, and can at best lead to motorhavari- and at worst that the boat sinking, so this is a critical problem with fouling, stressing Rolfsen. He says that there has been a heavy and long process to promote ALGAEFREE Marine and ultrasound system, as many are skeptical and believe the results to be declared are too good to be true.
Derfore it is gratifying that we are now seeing that the demand and requests have recovered significantly. Ultrasound must be shown and seen in practice, he adds. In parallel with the development of a system to the yacht market, the Odd Rolfsen also worked out a "Heavy Duty" system intended for including larger ships and jetties. He sees that there are significant challenges with fouling along the Norwegian coast. HDS is now being launched across the globe.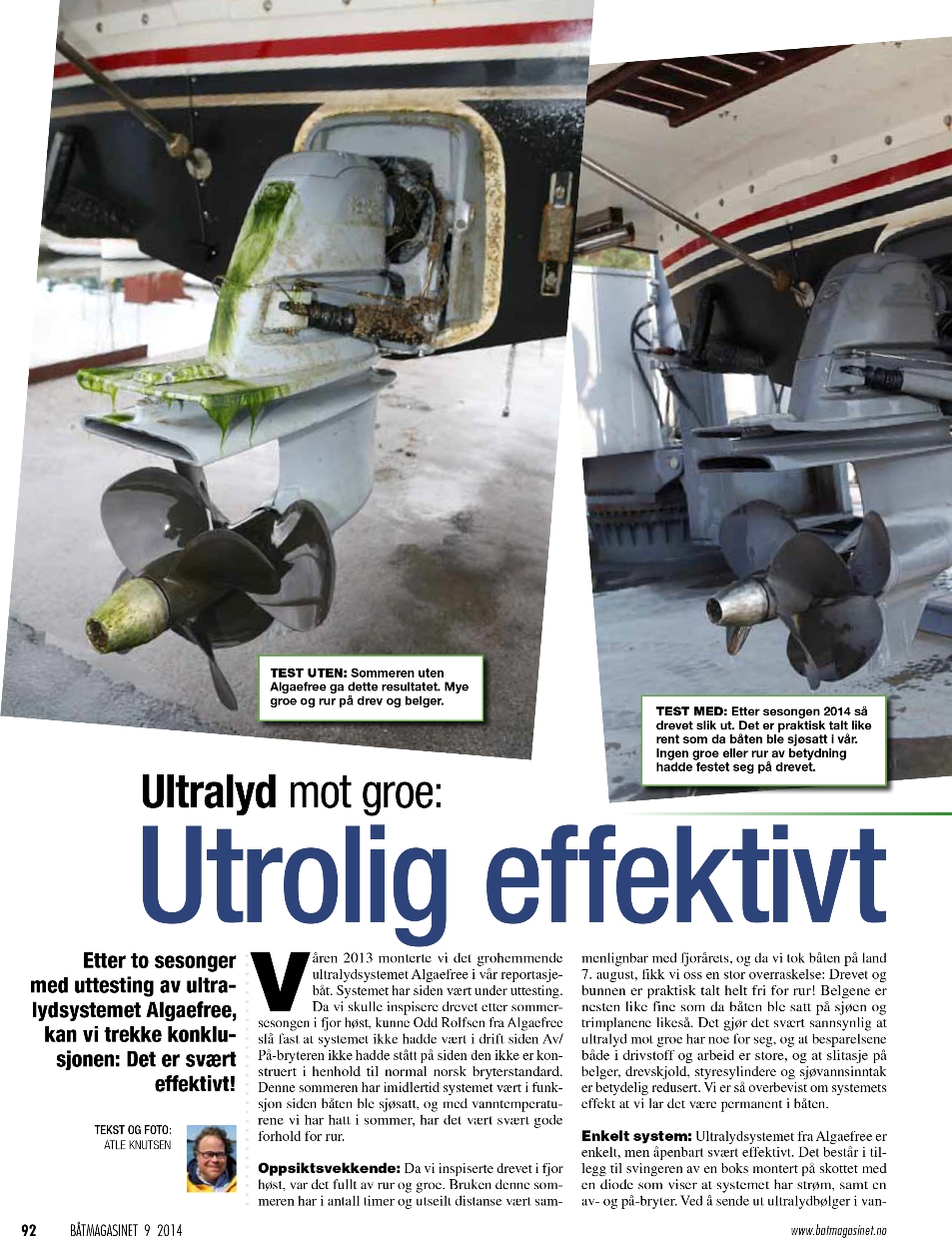 .