GO 100% GREEN AND SUSTAINABLE




NO MORE CHEMICALS
ALPHA 4-WAYS ultrasound systems prevent growth on jetty and boats.
UPGRADED 2022 ALPHA MODELS IS NOW RELEASED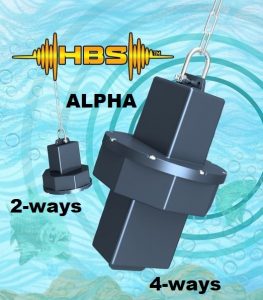 Rent-to-buy
                                                                                  Alpha 2-ways RENT from $220 per month + GST                 
                                                                                  Alpha 4-ways RENT from $362 per month + GST

 BIOFILM IS THE CAUSE OF THE PROBLEM WITH BARNACLE ON HULL

Prevent bio film, anaerobic bacteria, algae growth, mussels and barnacles on the jetty and boats.
ALPHA 4-ways transducers mounted 3m deep under the jetty will also cover sailboats.

WE COVER THE WHOLE MARINA
This marina is covered with 2 ALPHA 4-ways transducers hanging under each end of the jetty
BEFORE AND 3 WEEKS LATER


This is only one way to cover the whole marina and the boats against biofilm, algae and barnacle:


ALPHA 4-ways transducers!

  


HOW OUR ALPHA ULTRASOUND SYSTEM WORKS
Ultrasound emit sound waves to create an environment of critical structural resonance. The resonance causes a very unique environment in the immediate vicinity as it can critically vibrate internal parts of green algae and diatoms causing them to internally tear apart preventing proper fluid flow.  In blue-green algae, this effect causes gas vesicle tubes to break causing loss of buoyancy and they sink out of light. The resonance also causes bacteria to avoid colonization because it is similar to water turbulence, a condition they avoid in nature. This helps to keep the marina and boats hull clean. The prevention of the initial bacterial growth eliminates the attachment of biofilm, algae, barnacles, and other crustaceans.
OUR LATES PRODJECT
ALGAEFREE has delivered ALPHA ultrasound system to this great new Norwegian technology
The hull washing system is based on Norwegian-developed mechanical brush washing that washes off fouling, and the washing water is led ashore for cleaning. No active ingredients are added, and the brush system is protected against leakage of washing water to surrounding water and sediments.
Our hull washing system is a modern mechanical solution for fouling for your boat. Without using environmentally toxic chemicals, Hullwasheco washes the hull clean, while the boat is still in the water.
https://marinepro.no/