GO 100% GREEN AND SUSTAINABLE
NO MORE CHEMICALS
ALPHA IN COMBINATION WITH WATER QUALITY MONITORING
Rental Deals Options
SolaRaft-iQM™ – Water Quality Monitoring System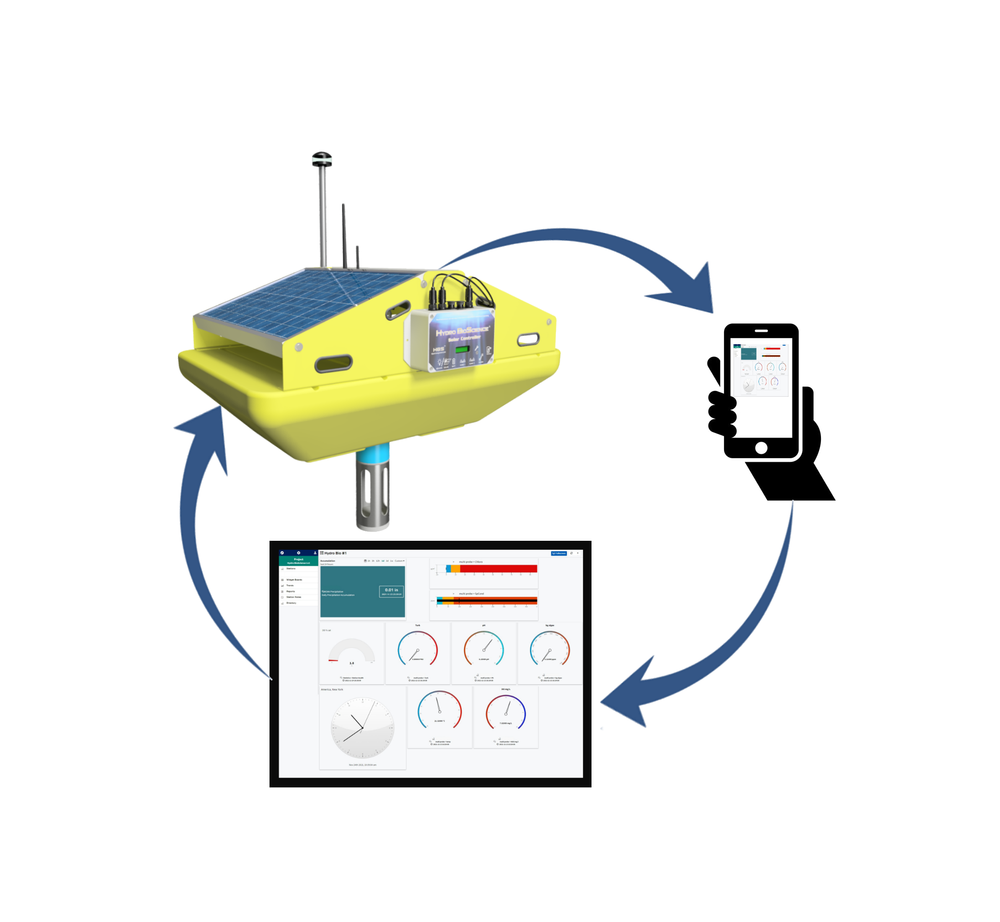 The SolaRaft-iQM™ product was designed specifically to provide real time, solar powered, water analysis while addressing affordability by reducing weight and size, compared to similar products, to reduce shipping and transportation costs to a bare minimum. Reduction of labour, materials, and improvements to electrical operational efficiency all combine to further reduce costs.
Our state of the art, water quality monitoring system, guarantees an uncompromising level of quality – much more for much less AND a 6-month Real-Time Water Analysis Data Monitoring subscription is included with system purchase.
The rich features of the SolaRaft-iQM™ provide real-time, water quality monitoring that is easily accessible from any smartphone or computer. With outstanding performance, the SolaRaft-iQM™ delivers cloud based wireless cellular access to the following options:
Temperature
Conductivity/Salinity/TDS
pH/ORP
Ammonia
Nitrates
Dissolved Oxygen
Turbidity
Chlorophyll-A
Blue-Green Algae
Other Sensors Available
                                                               

           

Our new 2022 ALGAEFREE SolaRAFT is

the most sophisticated system the world ever seen.
Together with the new SoalaRAFT and new water-iQM monitoring system,
we also clean the water with

ALPHA  4-ways