GO 100% GREEN AND SUSTAINABLE
NO MORE CHEMICALS
ALPHA ultrasound system is the premium system in all type of aquaculture both salt and fresh water.
HEALTHY SALMON GROW FASTER
ALPHA reduce net cleaning by 48% and improves fish welfare!
We are testing and ALPHA potentially also kill the sea lice.

Huge money saver, no maintenance and ONE time investment!


See test results from Norway and Australia.

 
ALPHA ULTRASOUND SYSTEM


SalMar Norway tested from April 2019 to end of the year 4 pcs ALPHA 4-ways around the fish net in the ocean
and the result show that they reduced net cleaning (underwater hosting) by 48%. That means $88.0000 saving pr. cage pr. year.



www.salmar.no
Picture from assembly April 2019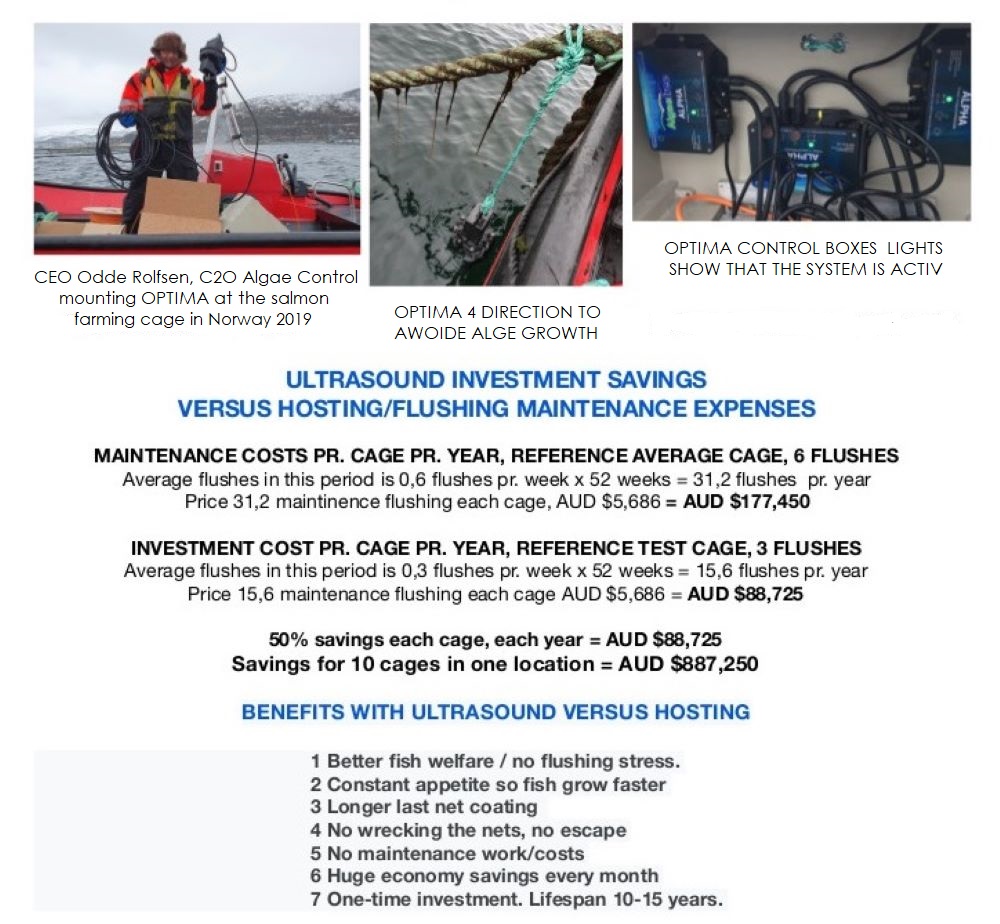 Graphic from SalMar test Norway 2019



ALPHA 4-ways in smolt plant (Hatchery)
SalMar at Finnsnes in Norway start testing 4 pcs ALPHA 4-ways ultrasound system in their juvenile fishery in 2020.
The result was clear; ultrasound is great for the fish welfare. They observe that after only few weeks the jellies on the salmon was clean!
That's why SalMar again in 2020 invested in this great system and  purchase  another 8 ALPHA 4-ways transducers.  

Murray Darling Fisheries – Wagga Wagga, NSW 
ALPHA 2-ways Ultrasound unit are used to reduce algae growth and cage fouling in a fresh water grow-out ponds.
THIS IS THEIR TRIAL REPORT:
We've seen strong results from a recent trial using the small ALPHA 2-ways ultrasound from ALGAEFREE to reduce algae growth and cage fouling in a freshwater grow-out pond located in the Riverina, Australia.
During the previous season these cages needed cleaning every 2-3 days to maintain water flow and oxygen levels in the cages. After cleaning each cage the fish would stop feeding for a full day afterwards. This continual cleaning was contributing to increased labor costs and reduced fish growth.
This season an ALGAEFREE Ultrasound unit was installed in the pond. The cages remained clean for 3 months and were not cleaned once. The clean cages resulted in reduced labor and  increased fish growth with a shorter grow out time.
To validate the performance of the ALGAEFREE ALPHA 2-ways Ultrasound the unit was switched off after running for 3 months. 10 days later the cages were completely blocked due to fouling and cleaning was required.
One Single ALPHA 2-Ways Ultrasound unit was used for the trial.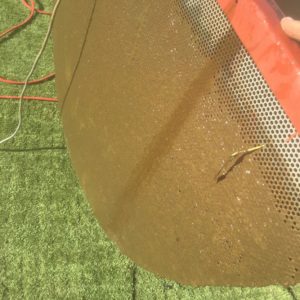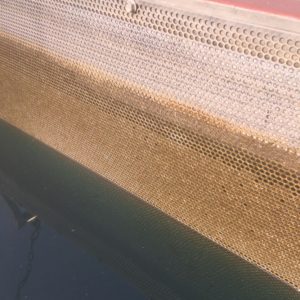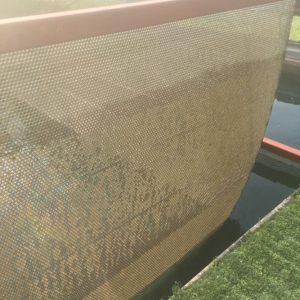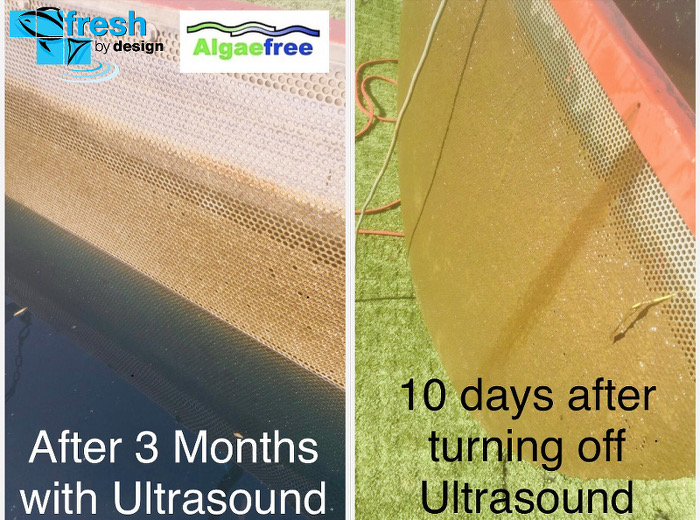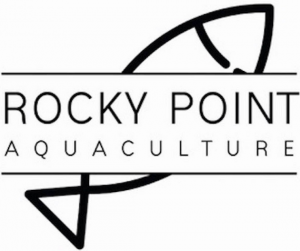 ROCKY POINT, Woongoolba QLD AUSTRALIA is breeding the beautiful Cobia had lots of algae problem in their fresh water pond. 
They install ALPHA 2-ways in 2019 and Processing Manager Peter Cummings told us that the result is amazing!
That's why they invested ALPHA 2-ways again in 2020 on their different site of their pond!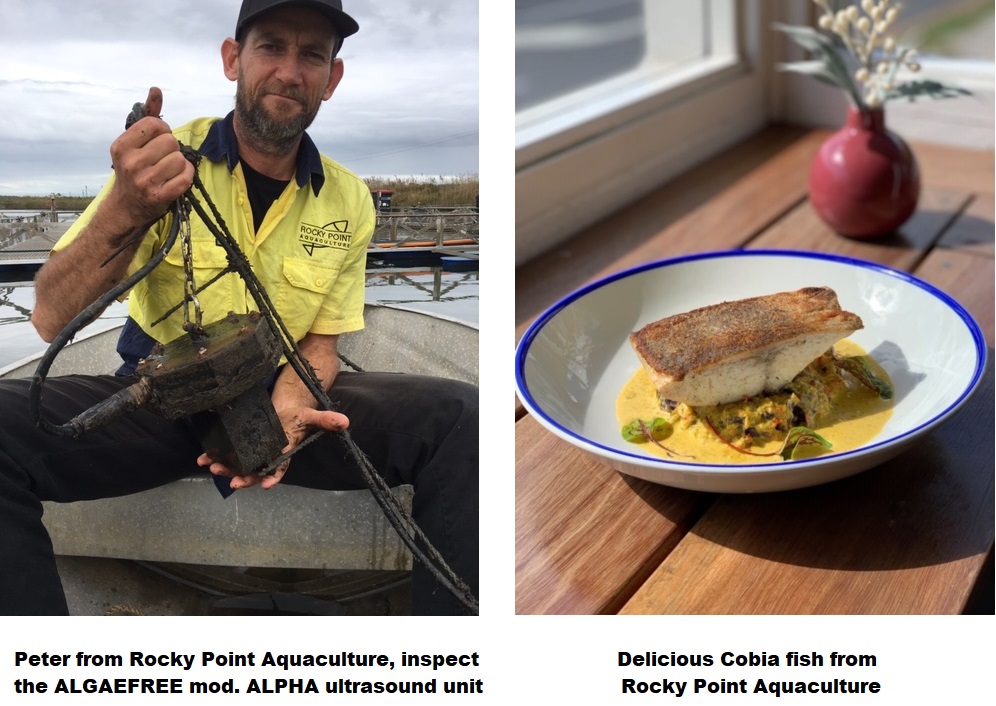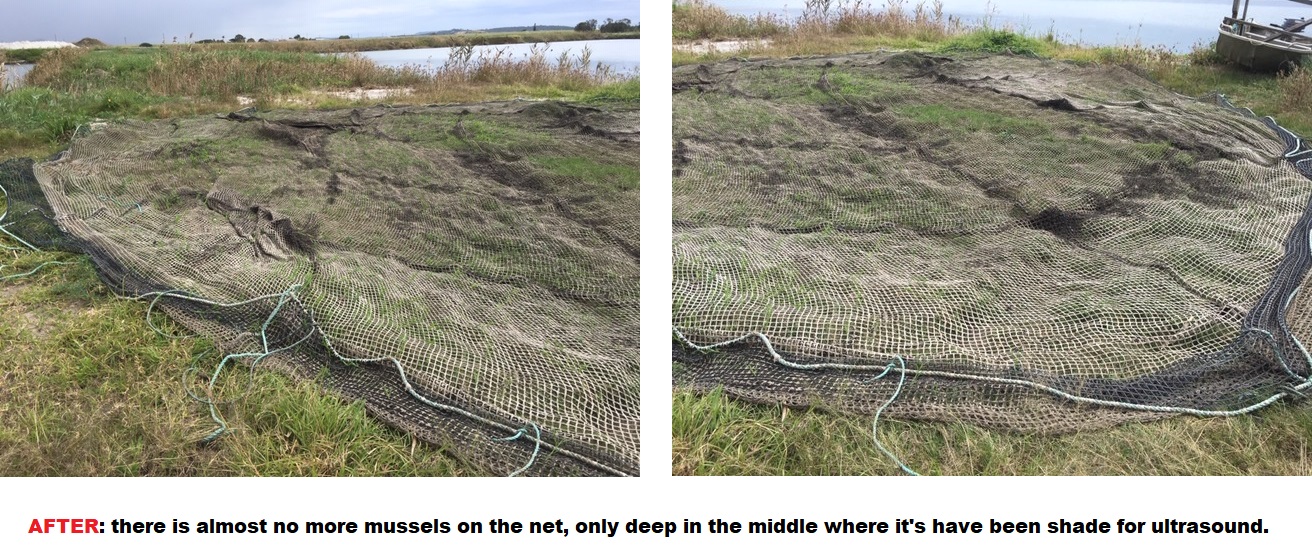 Our first ALGAEFREE test in Norway 2008


Scientifically proven Technology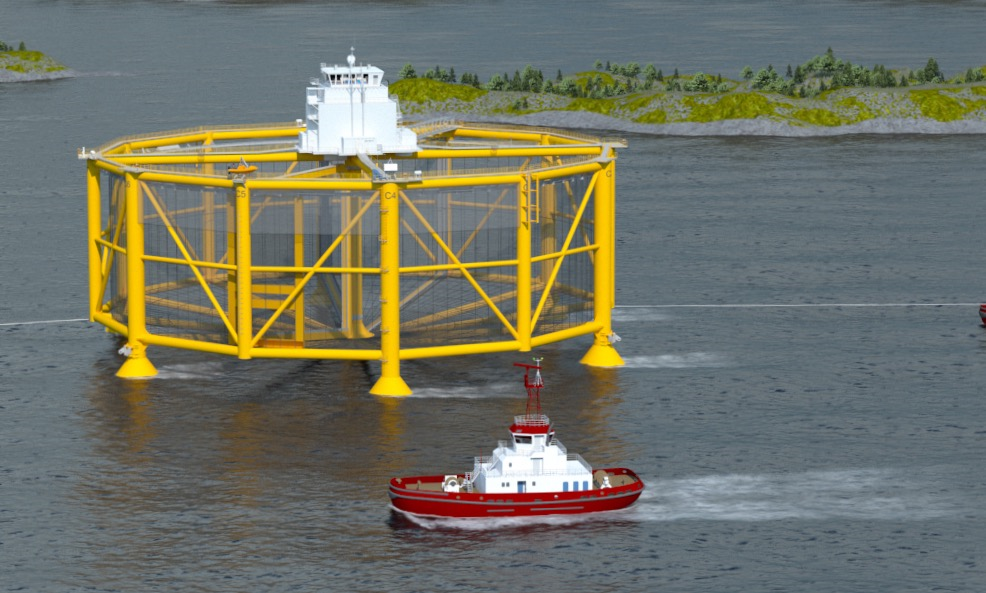 ULTRASOUND IN SALMON FARMING CAGE
China has built the world's largest seabed for SALMAR, where ALGAEFREE was a natural part of a critical element in the construction. 
1      A one time investment!
2     Kills algae growth that is already stuck on the net!
3     Prevents new algae growth!
4     Achieve massive cost savings to your maintenance budget year after year!
5     ALPHA SYSTEMS is useful wherever there is fouling problems!
6     Tested for 4 years with amazing results!
7     Electronics work year after year!
8    Cheapest way to antifouling- ever!
9    Easy to install!
10  No maintenance!
11  The system is flexible!
12  All ALGAEFREE SYSTEMS is 100% environmentally and fish friendly!
13  Heavy Duty quality!
14  IT WORKS!